ROBIN RICHARDS DONOHOE
Board Chair, Director
Robin Richards Donohoe is co-founder and director of the Draper Richards Kaplan Foundation, a global venture philanthropy firm supporting early stage, high impact social enterprises. Robin has over 25 years of venture capital experience, having founded and co-managed the Draper International and Draper Richards Funds. She currently serves on the boards of the Exploratorium, the Sugar Bowl Ski Corporation, and the Board of Overseers for UCSF. Robin is a Phi Beta Kappa graduate of the University of North Carolina and holds an MBA from Stanford Graduate School of Business. She resides in San Francisco with her husband, Chris Donohoe, and their four children.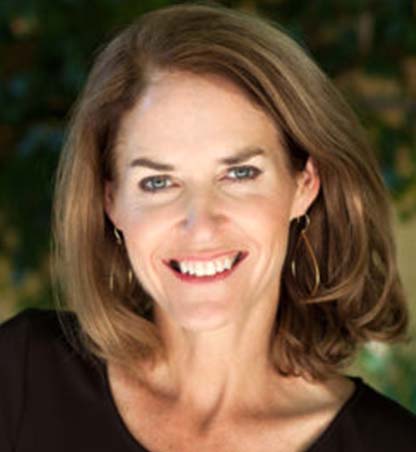 BILL BRADFORD, M.D., PH.D.
Director
Bill Bradford, M.D., Ph.D. was previously a Senior Fellow, Senior Vice President of Clinical Science and Biometrics, and Vice President of Clinical Research at Bay Area-headquartered InterMune. His clinical development efforts led to pirfenidone as a treatment for idiopathic pulmonary fibrosis. Prior positions include Director of Clinical Science at IntraBiotics Pharmaceuticals, Inc., Clinical Scientist at Genentech, and Assistant Professor of Medicine at UCSF. Dr. Bradford, who received an M.D. from the University of North Carolina at Chapel Hill, School of Medicine and a Ph.D. from the University of California, Berkeley School of Public Health, is board certified in infectious diseases.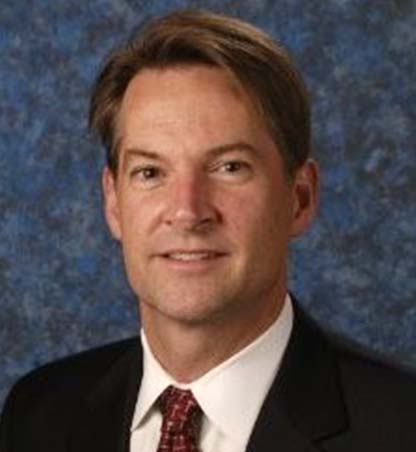 KAREN CHEN, PH.D.
Director
Karen Chen, Ph.D. is the Chief Executive Officer of the Spinal Muscular Atrophy Foundation whose mission is to accelerate the development of a treatment for Spinal Muscular Atrophy (SMA), the leading genetic cause of death in young children. Dr. Chen is responsible for overseeing the scientific and drug discovery programs, as well as managing the operations activities at the SMA Foundation. She has over 30 years of neuroscience drug development experience including holding director-level positions at Roche Palo Alto and Elan Pharmaceuticals working primarily on therapies for Alzheimer's Disease and Parkinson's Disease. Dr. Chen holds an A.B. from Harvard University, obtained her Ph.D. in Neurosciences from the University of California, San Diego working with Dr. Fred Gage, and conducted post-doctoral training at Genentech investigating neurotrophic therapies for neurodegenerative conditions. She has over 50 scientific publications and several patents. Dr. Chen currently serves on the Board of Directors of the N-Unem Foundation, and she is an advisor to several other non-profit organizations. Dr. Chen has served on the National Institute of Neurological Disorders and Stroke (NINDS) National Advisory Council. She also is the Chief Executive Officer and Cofounder of Imago Pharmaceuticals and is on the Board of Directors of Nitrome Biosciences.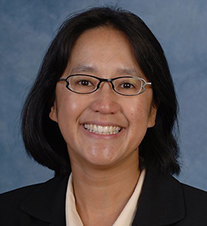 CHRIS DONOHOE
Secretary, Treasurer, Director
Chris Donohoe is a singer/songwriter. He has released seven albums including "In the Way of the Water" in 2016 and "Time and Truth" in 2015. Before embarking on a music career he spent twelve years as a television weather anchor and reporter in Florence, AL, Bakersfield, CA, and in San Francisco. Chris serves as Chairman of the Board of Little Kids Rock, the largest music education nonprofit in the United States, which provides teacher training and musical instruments to children in low-income public school districts nationwide. He is originally from Sunnyvale, California and holds a B.A. in Economics from the University of California at Davis. Chris and his wife Robin Richards Donohoe have four children.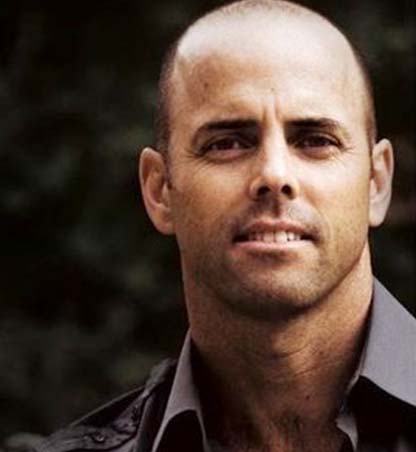 ROBERT V. FARESE JR., M.D.
Director
Robert V Farese, Jr., M.D. is a Professor of Genetics and Complex Diseases at the Harvard School of Public Health and Professor of Cell Biology at Harvard Medical School in Boston, MA. Dr. Farese trained in Medicine at Vanderbilt Medical School, The University of Colorado Heath Sciences Center, and UCSF, and in research at the Gladstone Institutes/UCSF. Dr. Farese has made fundamental contributions into our understanding of cellular lipid metabolism and his work has been recognized by a Freedom to Discover award, the Avanti Lipid Research award, the Roy Greep Endocrine Society Basic Research award, and election to the ASCI and AAP physician-scientist honorary societies. Dr. Farese is a co-founder of the Bluefield Project and oversees its basic research program.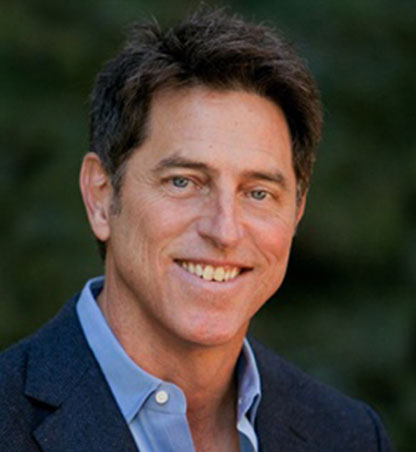 IAN MASSEY, PH.D.
Director
Ian Massey, D. Phil most recently was President and Chief Executive Officer at StemCells, Inc., a Bay Area publically traded company pioneering the development of stem cells as therapeutics in the brain, spinal cord and eye. Previously, Dr. Massey cofounded and served as President and CEO of Synosia Therapeutics, which developed novel therapeutics for the treatment of neurological and psychiatric diseases. Prior to this, he was Head of Research and Early Development at Roche Bioscience in Palo Alto, CA. Dr. Massey has contributed to the discovery, preclinical, and early clinical development of approximately 40 new chemical entities that have entered clinical studies, over 20 of which progressed to phase II/clinical proof of concept studies and 16 of which became FDA-approved human and veterinary products.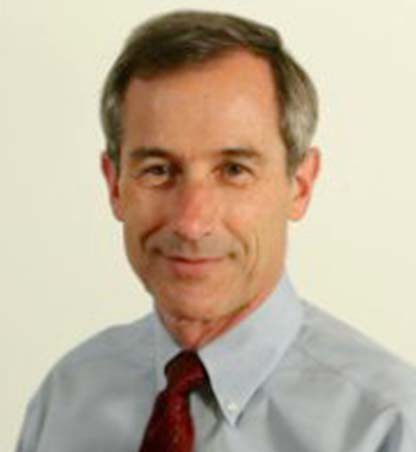 BRUCE MILLER, M.D.
Director
Bruce Miller, M.D is a behavioral neurologist and holds the A.W. and Mary Margaret Clausen Distinguished Professorship in Neurology at the University of California, San Francisco (UCSF), where he directs the Memory and Aging Center and the Global Brain Health Institute. In addition, he oversees UCSF's Healthy Aging Program, manages two large, NIH-sponsored research studies, and helps lead the Tau Consortium. Dr. Miller has made exceptional contributions to the understanding of dementia, authoring over 750 publications, including the book The Human Frontal Lobes: Functions and Disorders. He has received numerous awards, including the Potamkin Prize, and he was elected to the National Academy of Medicine in 2016. Dr. Miller oversees the Bluefield Project's clinical research program.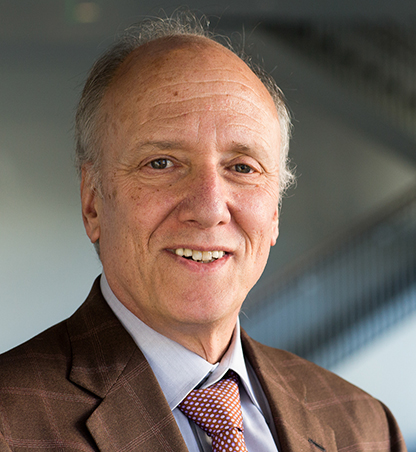 ROY RICHARDS
Director
Roy Richards, Jr. teaches business students about the governance of family, early stage and mature companies and shows them how to deal with challenges they will later face as leaders. He began serving on corporate and NGO boards in his early twenties, and he took over his family's manufacturing company at age 28. He still serves as Chair today (Southwire: $5BUSD+ revenues and 6000 employees). Roy's professional experience has been in general management of companies big and small, and board leadership, where he enjoys the challenges and opportunities that come with making all kinds of organizations successful. He has a growing interest in early stage companies and believes they have much to teach mature companies, so he invests in and teaches about them. He also cares deeply about climate change and preservation of the natural world, and his philanthropic work is almost all focused there. Roy recently co-founded an environmental advocacy NGO, One Hundred Miles, that protects coastal land and waters, and he leads his own "low-profit" company that finances high priority land conservation projects in the southeastern US.